New Wig Pixie Cut is Your Go-To Hairstyle in 2022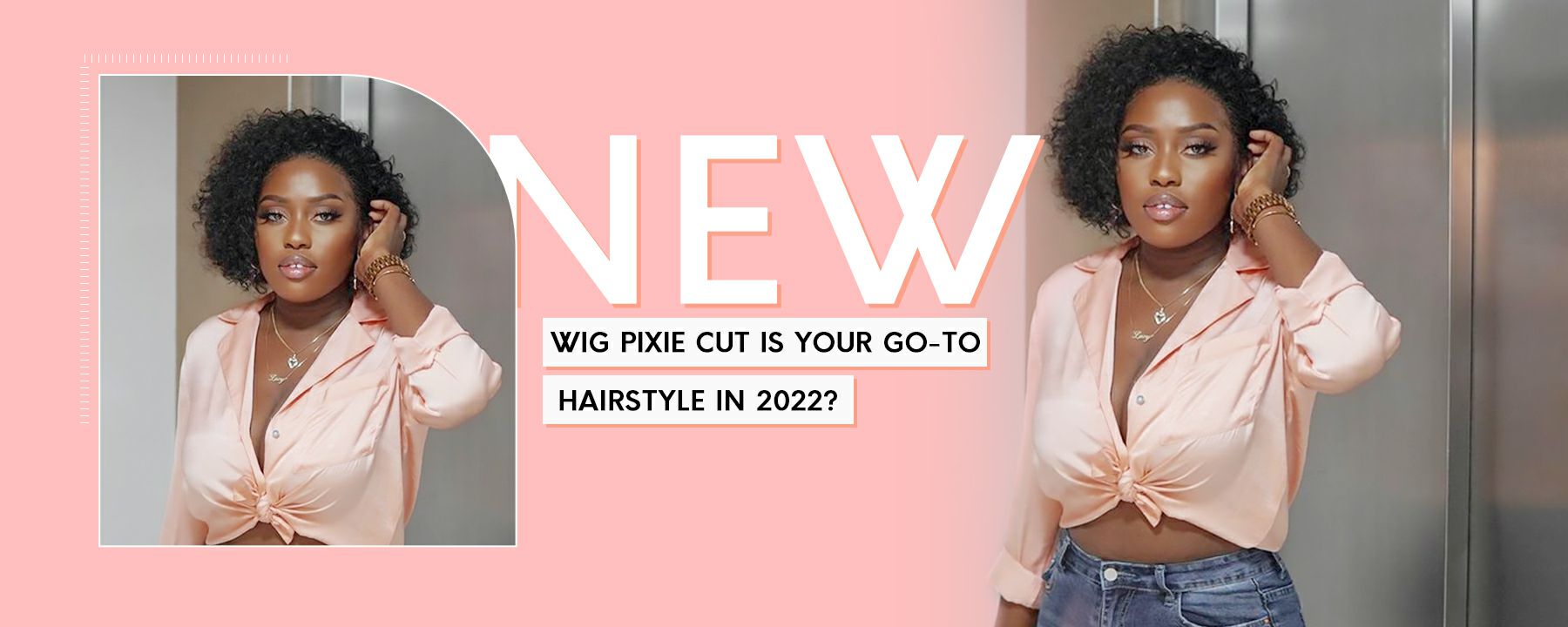 Short hairs always look classy no matter what. Short hairs look elegant, and they are also manageable. So like bob wigs have been popular for decades, and despite changing fashion and hair trends over time, the bob has remained a tried-and-true design that has become a go-to for many women.
Bobs are a flattering style for women of all ages, shapes, and styles. Bobs are the definition of traditional style, and they're especially light and pleasant to wear while keeping your neck and shoulders cool in the summer heat.
You won't have to worry about any hair problems if you wear bob wigs. Wearing bob wigs might help you to hide these flaws.
The pixie cut is the type of Bob wigs that help you save time. Many people have hectic schedules. Maybe you're a business person who needs to travel a lot.
Pixie Cut Hair Wig Features
In 2022 when everyone is adopting new fashions, Pixie Cut hair wigs can be your fashion and style. Some of the features of a pixie cut are given below,
With pixie-cut wigs, you can create a new style that is both easy and effective. If you prefer short, wavy hair or a long bob haircut, this function makes it simple to adjust the length of your hair. You can also use this tool to improve your mood. It's also great if you're feeling feisty.
Simple to style and brush: These high-quality short human hair wigs are simple to style and brush. Brushing and styling the hair to achieve the desired look is simple. Because you'll be placing the hair on a mannequin before putting it on your head, you won't have to worry about it seeming dirty in the back. It will make you more confident knowing that every hair is in its proper position if you do this.
Haircuts: You may save money on haircuts with this option. A permanent bob wig wearer will undoubtedly save a lot of money in the long run on hair salon cutting and styling appointments.
Pixie cut wigs are shiny and attractive from every angle. No tangles, no shedding, and no shorter hair. From beginning to end, everything was silky smooth. You can dye it any color you want and permit however you like.
Care for Pixie Cut Wigs
Here are a few wigs maintenance recommendations to keep your wigs looking attractive and magnificent. Make sure you wash it regularly. It depends on how frequently you use your pixie-cut wigs. At least once every two weeks, wash them.
1.Using a comb, gently and delicately detangle the hair.
2.Rinse your bob wigs with lukewarm water, but don't saturate the bob wig completely.
3.Shampoo the wig well, massaging high-quality hair shampoo into every strand of the bob wigs.
4.It is also necessary to condition. When conditioning, stay away from the roots.
5.Rinse with lukewarm water one more.
6.The wig can be air-dried or blown dry.
7.Keep it away from hot heat because high temperatures can damage it.
Conclusion
In this age of fashion, everyone wants to look beautiful and fashionable simultaneously. Pixie cut hair wigs are best to adopt as they look trendy and comfortable. Every woman loves it!