Difference Between Lace Frontal Wigs & Lace Closure Wigs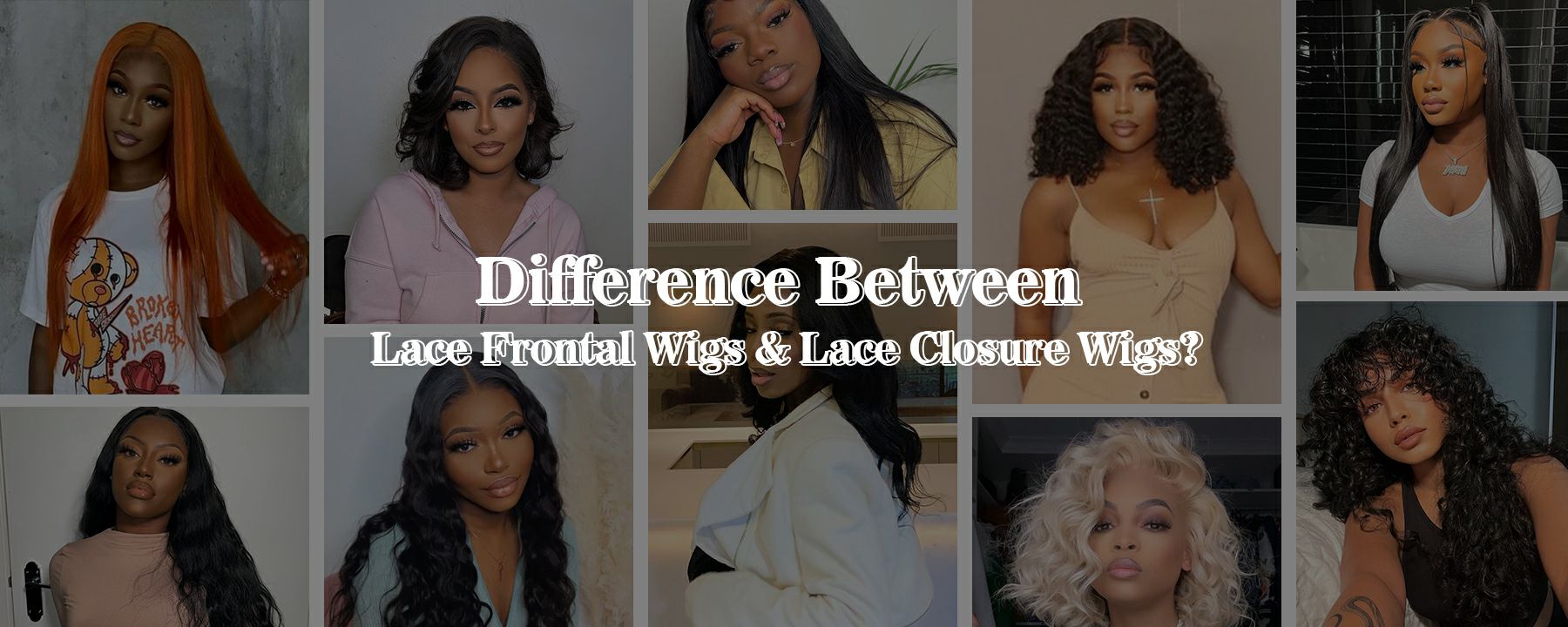 Wigs are in trend nowadays, so checking which one suits you the best is better. Different types of wigs are available in the market. Wigs are the major beauty product for women as every woman has some hair issue.
Lace front and lace closure both wigs are types of wigs used for different purposes. Lace frontals are all the rage right now. Due to their versatility and flawless manner, they appear to grow from your scalp. Frontals are distinguished because they are used to replicate the hairline from ear to ear, whereas closures are meant to imitate the hairline's natural parting.
Lace frontals and lace closure hair pieces are perfect for styling wigs, weaves, and natural hair extensions and help complete your style. However, making the right decision about which alternative to choose can be a difficult task.
So, if you want to invest in a wonderful but can't decide between a lace frontal and a closure, we've got you covered.
Benefits Of Lace Closure Wigs
Let us discuss some of the benefits of Lace Closure wigs,
Lace Closure wigs require less maintenance as they are easy to use, and you take them off at the end of the day and put it back the next day.
If you choose a sew-in or lace closure wig, you can expect it to last longer than a frontal with good care. 
Lace closures are more appropriate for the warmer months. They're less expensive because they don't require as much gluing and tailoring as sew-in lace frontal wigs. After 2 or 3 weeks, your sew-in lace frontal wigs start to lose their glue and pull off gradually at the edges.
While wearing Lace Closure wigs, you do not need to apply heat or any chemical to your original hair; you do experiments with the wig that made your original hair safe.
Disadvantages of Lace Closure Wigs
The biggest disadvantage of Lace Closure wig is that it does not allow the versatility to style your hair. You can make only three hairstyles.
Lace closure does not fit in your hair without measuring the appropriate size of the wig.
Benefits Of Lace Frontal Wigs
Let us discuss some of the benefits of Lace Frontal wigs,
Lace frontal wigs require much less time for installation than other wigs.
Lace frontals are the go-to trend for modern women who wish to protect their natural curls while also spending less time getting dressed every day.
Lace frontal wigs give you the freedom to style your hair according to your choice, just like your original hairs.
A lace frontal is very comfortable to wear and allows your hair to breathe.
Disadvantages of Frontal Wigs
Lace frontal may damage your hairs as they are installed using glue or tape.
The lace frontal is more expensive.
It requires a lot of work in the installation of this wig.
Conclusion
Lace frontal and Lace closure are excellent choices as they are perfect for adding up your hair's volume. Both blend with your hair very nicely. Above mentioned advantages and disadvantages of both wigs help you choose one wisely for you.