How to Braid Hair With Closure Wigs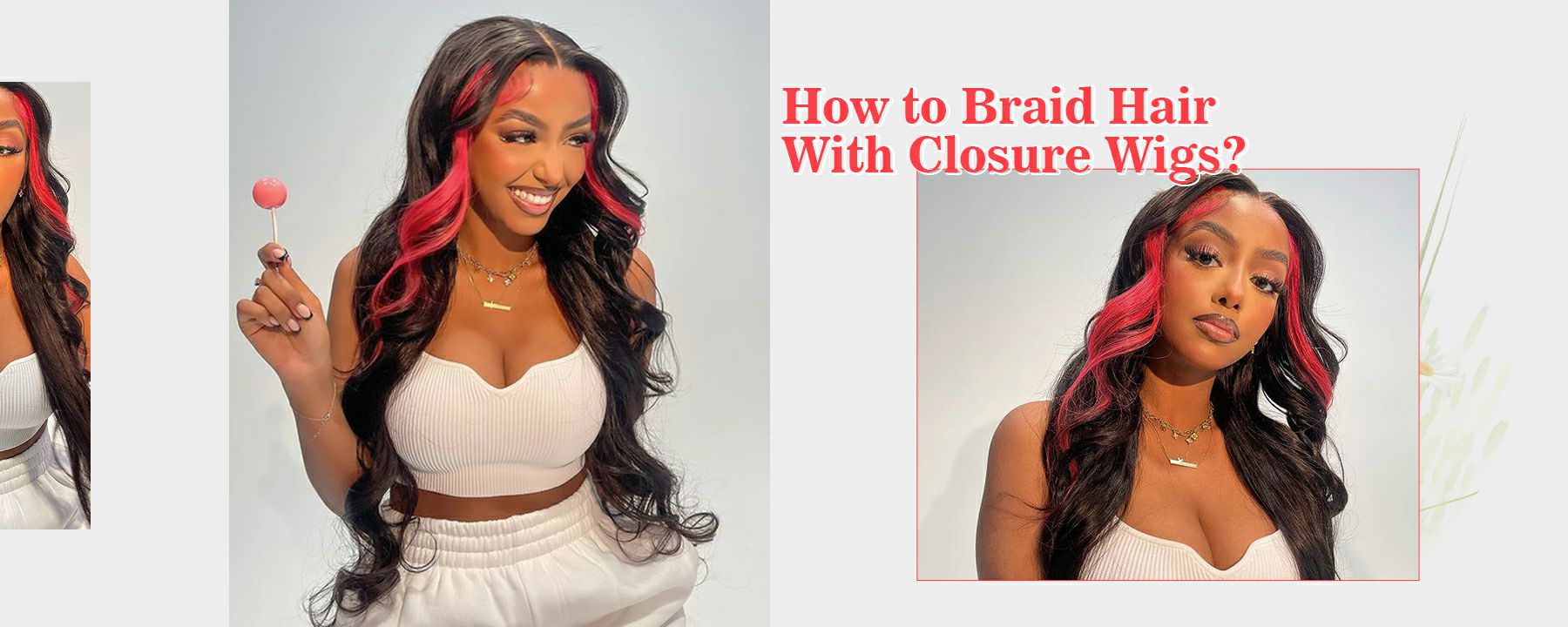 Lace closure, rather than its lace frontal counterpart, is preferred for the braided appearance because of its natural look and scalp-friendly properties. Lace closure wigs can be bonded or sewn in the "horseshoe" section of your head with ease and invisibility, as long as the closure color matches your skin tone exactly.
The standard size of the closure is 4x4 inches, and you can adjust it by trimming it however you like. The closure patch is not too large, so it is simple to cover it properly.
Furthermore, lace closures are unquestionably the most popular wig closures these days because the lace allows your scalp to breathe. Lace, as opposed to silicone or silk closures, mimics the actual pores of your head, with tiny even holes of natural density.
These holes not only resemble your skin, but they also allow your head pores to interact with the environment, preventing skin diseases.
Benefits Of Lace Closure Braids
Here are some of the most common benefits of Lace Closure Braids;
Making Things easier
If you like complicated braid styles but don't have the money to go to the salon once a week, or if you're tired of doing it yourself or asking your mother for help, a lace braid wig is a great alternative for you. It will just take less than 30 minutes to put on a wig and walk confidently out the door.
Simple to apply and maintain
All you need to master the wig application is a few tutorials and start practicing. It's easier than ever to stick to your head with adhesives and conceal with concealer, especially with lace closure.The wig can blend in your natural hair very smoothly, and it does not get detected.
If you take good care of the wig, it will give you your money's worth! Wigs are simple to care for and reuse as long as they are kept clean and untangled. With a one-time purchase, you can now wear braids whenever you want.
Disadvantages
Suppose you are new to wearing a wig and have never tried any wig before, then it will take some practice to get the hang of it. To wear wigs perfectly without being detected, use caution when applying them. But don't worry, as they say, practice makes perfect. It will be well worth it even if it requires little effort and fails on the first try!
Care While Wearing Braided Lace Closure Wig
Wigs of all types demand proper care so you can use them for a long time. A lace closure wig is easy to style, whatever style you want to create. When you braid your lace closure wig, it doesn't need special care. It is very comfortable and undetectable when installed correctly.
You should consider some of the washing tips after applying it two or three times; you should wash your wig and keep it clean.
Conclusion
Lace closure wigs are used vastly by women all around the world. The property of styling it as you want makes it more attractive to many women. You can braid it easily once installed on your head to look classy.